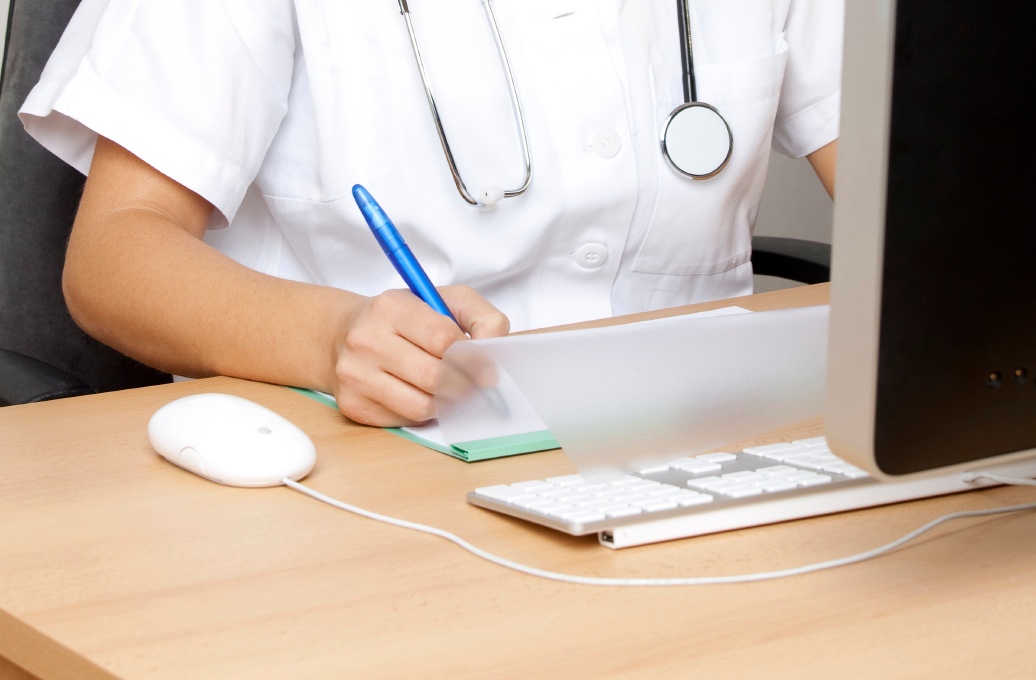 Today's healthcare industry is witnessing advancements in healthcare-related technology that are promising to change the course of health and wellness in ways never imagined. These technological advances are happening faster than most of us can keep up with.
A couple of decades ago, healthcare communities could get away with adopting new technology every few years. In those days, patients had fewer expectations when it came to medical treatment, whether short or long term. Nowadays, patients are far savvier and knowledgeable when it comes to understanding what they expect from a healthcare provider.
While the healthcare industry is facing some of the biggest disruptions in the history of modern medicine, a new study from ISACA, a global non-profit organization that offers IT governance leadership and resources, showed a meager 53 percent of IT professionals polled trusted their bosses had a solid understanding of big data analytics, which is the absolute driving force behind much of the medical industry's technological advancements.
One aspect of healthcare that is seeing some great strides in technological advancement is in the area of Senior Living and Post-Acute Care, namely in the area of the Internet of Things (IoT). For IT staff and decision-makers of Senior Living and Post-Acute Care facilities, having the power to stay connected with the patient is on point of growing concern. Here are three IoT-based technologies assisting care providers in offering better Senior Living and Post-Acute Care services.
Evidence-based Guidelines for Better Transition Management
At the heart of the senior living industry are the costly readmission penalties, as well as potential payment structures that place providers at higher risk. Discharge plans have become increasingly more complex, with one little mistake causing a readmission and resulting in penalties. This means getting the transition correct the first time in order to avoid those costly readmissions in the first place is paramount.
The most prevalent gap between acute and post-acute care is the transition from hospital to home or hospital to care home. This gap comes in the form of poor communication between the transferring provider and the receiving provider, where a reported 12 to 34 percent of discharge summaries ever reach the receiving care teams and another one-third don't even receive documents from the hospital. Today, these problems are being solved quickly with the advent of Cloud-based technologies and mobile devices, that allow evidence-based guidelines for transition management.
Remote Patient Monitoring
Another big issue for staff working with patients who are either residents of a care home or living in their own house is compliance. IoT technologies have brought about the creation of digital pills that come with sensors the size of a grain of sand. The patient wears a tiny sensor patch that interacts with the pill's sensor and a smartphone application.
Once the patient takes their medication, the sensor activates, sending information to the sensory patch. The patch then relays the information to the smartphone, which in turn uploads the information to the Cloud. This microscopic sensor is able to measure everything from what time the pill was taken, what time they rested, how physically active they were, their body temperature, and even heart rate.
Furthermore, patients not complying with the prescribed medication regimen leads to expensive readmittances, trips to the emergency room and pointless office visits, all at the cost of approximately $290 billion annually to the United States Healthcare System.
Wander Management Technologies To Keep Track of High-risk Patients
Wander management technologies are now used to monitor patients, especially those who are suffering from Alzheimer's.
Studies show that a whopping 60 percent of Alzheimer's patients will wander from their home or care facility, with about 30,000 reported cases a year. The sobering thing is, one out of 14 loses their life if not found within 12 hours. Those fatality numbers increase with each 12-hour block they go unlocated.
These products are lifesavers for seniors under your care who suffer from Alzheimer's and/or dementia. These types of devices are considered "wearable technologies." Family and caregivers can set up a "safe zone" and will be alerted if the patient leaves the perimeter. If they happen to get beyond eyesight, the GPS tracker will send their location in real time to any mobile device that has the application. Since the GPS tracker uses a battery, users will also receive alerts when it's time to recharge the device.
For many years, the senior living field has been lagging behind its colleagues in the medical industry. This is beginning to change as providers across the board are finding a new interest in moving towards population health. There is no time like now to start adopting technologies geared towards creating a safer and more productive senior living environment.