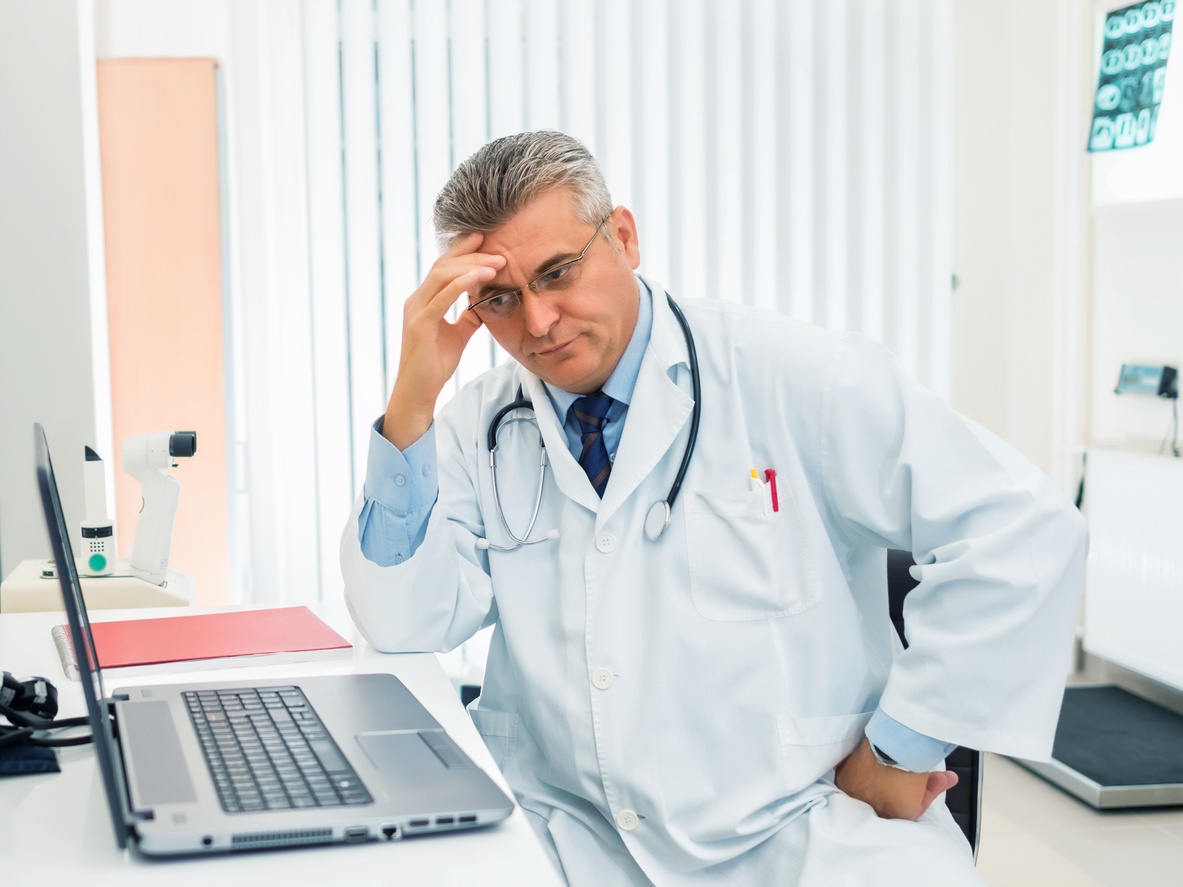 If you haven't invested in upgrading the technology in your communities the last few years, chances are the time has come. Technology has and continues to rapidly evolve, and current devices and applications can more cost-effectively and efficiently improve your business and leverage your resources to allow you to deliver better quality of care.
If you identify with any of the following five scenarios, your current technology portfolio could be negatively impacting your business and your organization may need to consider an upgrade.
1. You're Still Using Paper to Store Resident Records
One of the easiest ways you can improve resident care and cut costs for your organization is to switch from paper records to an EHR (Electronic Health Records) system. EHR software enables caregivers to access patient records through mobile devices where and when needed, and any changes can be made in real time, ensuring that information in the file is always up-to-date and kept HIPAA compliant.
Implementing EHR improves patient care, reduces cost, and increases resident and patient satisfaction – an all-around win for providers and caregivers alike.
2. Your Network is Slow
Many of the applications and devices your staff use likely depend on your internet connection. If you don't have a solid network foundation, it can prevent staff from accessing important information when needed, impact staff productivity, and greatly decrease resident satisfaction.
Secure network management can ensure the availability of applications you rely on to run your business, reduce support costs and the time spent with technical support, protect against spyware, malware and viruses, and make a positive impact on the lives of residents and their families.
3. You Have a Solid Network, but Your Facility Has Not Gone Wireless
Wireless networks, also called WiFi service, can maximize employee mobility, efficiency, and quality of care. As residents become more tech-savvy, having easy access to reliable internet also becomes more important to them and their families' satisfaction, and be a factor in deciding where they feel comfortable having their loved ones live.
4. No Tech Support When Needed
Your staff have enough on their mind during their shifts; they shouldn't be worried about fixing technology when it fails or becomes troublesome. Being able to rely on a dedicated technology support team removes unnecessary stress so that your staff can focus on resident care.
5. Too Many Mobile Devices Without Proper Management
Managing the inventory of your mobile devices can become overwhelming when not properly done — necessary updates don't get done, your organization can fail to remain HIPAA and HITECH compliant, and your organization can become vulnerable to a host of security issues. Proper mobile device management can prevent HIPAA fines and make sure your mobile devices always remain efficient and secure.
With all the constantly evolving technology out there, it can become an overwhelming experience to begin thinking about upgrading your business' technology. Add in HIPAA compliance as well as onboarding staff with new technology, and it soon becomes a discouraging ordeal for anybody to tackle alone. Work with your technology provider to begin crafting a manageable refresh plan that works with your timeline, staff, and resources.