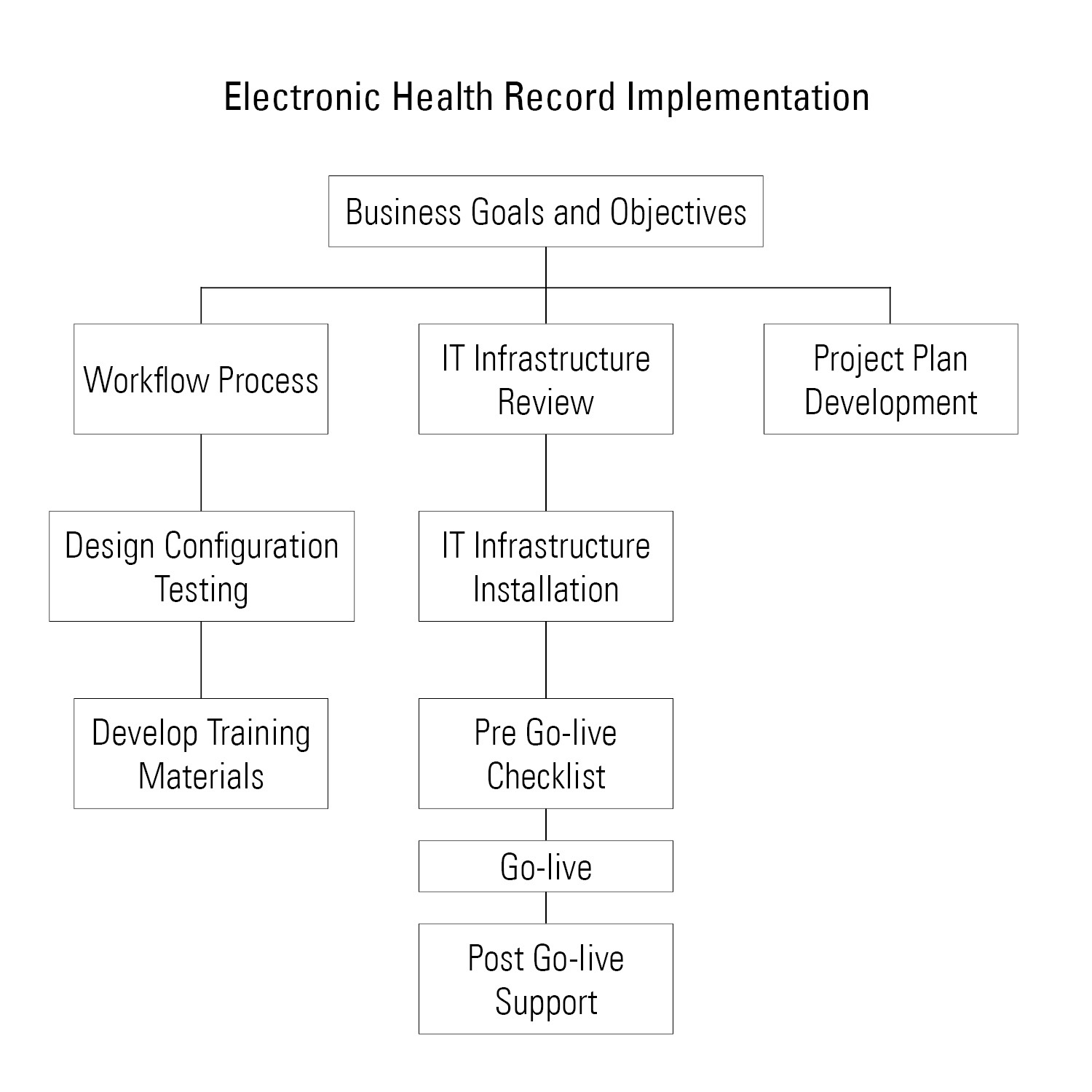 The shift to digital technology over the last 30 years has led to vast improvements not only in our everyday lives, but also in the healthcare industry. One of these changes is Electronic Health Records (EHR).
An EHR is a digital record of a patient's various health encounters, which is maintained over time and can be shared across the continuum of healthcare providers; the information is available at any time in any place.
Implementing EHR improves patient care, reduces cost, and increases resident and patient satisfaction. Failure to implement EHR by end of year 2015 will reduce Medicare reimbursement by 1% in 2016.
After the decision is made to implement EHR, where do you begin? Patty Kimball, previously the Director of Clinical Information Systems at Compass Pointe Healthcare System and now Director of IT at Skyline, and Ellen Darling, Senior Project Manager at VCPI, discuss the various stages of EHR implementation and what considerations should be taken into account in a webinar held on October 27, 2015.
For a successful EHR System implementation, follow these six tips:
Communicate to All Employees


Patty says communicating to all employees is the most important thing you can do when implementing an EHR system. Ellen recommends to communicate, communicate and over-communicate to all levels to ensure everyone is on the same page. EHR success depends on everyone.

Optimize Workflow


Optimize workflow and processes by spending a "day in the life." Take time with each discipline – Nursing, CNAs, all ancillary departments, Business Office Manager, MDS, etc. – to better understand the process a patient or resident encounters. Patty recommends following a potential prospect from admission into the facility to interaction with all of the disciplines to discharge.

Invest in the Right Equipment


The results of the workflow analysis will determine IT needs – laptops, tablets, kiosks, printers, etc., how many of each and where. To get the equipment and setup appropriate for your needs and facility, invest in a company that can manage all non-clinical aspects for a successful EHR implementation, such as:

Project Management – Ellen says you're more likely to complete the implementation faster when it starts with a good project plan. It will drive the entire process and keep it on track.

Cabling and electrical

Professional onsite wireless survey and implementation

Endpoint configuration and deployment

Circuit redundancy/disaster recovery

HIPAA compliance

Improve Documents and Test, Test, Test


Review all your paper documents to reduce redundancy and make them better, not merely keep a duplication of existing documents. Make sure to include members from each discipline, and determine which department will record which data.

Software configuration and testing must be completed prior to implementation. Develop test plans and try to do everything the end user will do – not just once or by one person, but several times by multiple people.

Develop Training and Implementation


Develop training materials for nurses first, then CNAs. Training for nurses is likely twice as long as it is for CNAs and ancillary departments.

Train and deploy in phases so one discipline can learn the system and assist others. Patty recommends training and deploying Nursing and ancillary departments first. Then, the Nursing staff can monitor CNAs and keep them on track.

Ensure that all users attend class, and Superusers for the facility (DON or DEQ) attend all classes. For successful training, you need to include overtime in the week of training so staff can still provide high quality of care to patients and residents while focusing on training.

Get the Right Support
At the facility level, most staff members are clinicians. To support staff before, during and after implementation, Ellen recommends an experienced network of healthcare IT professionals, ranging from Project Managers and Consulting CIOs to Service Desk Analysts and Field Technicians.
For more detail on Patty and Ellen's recommendations, watch the webinar.