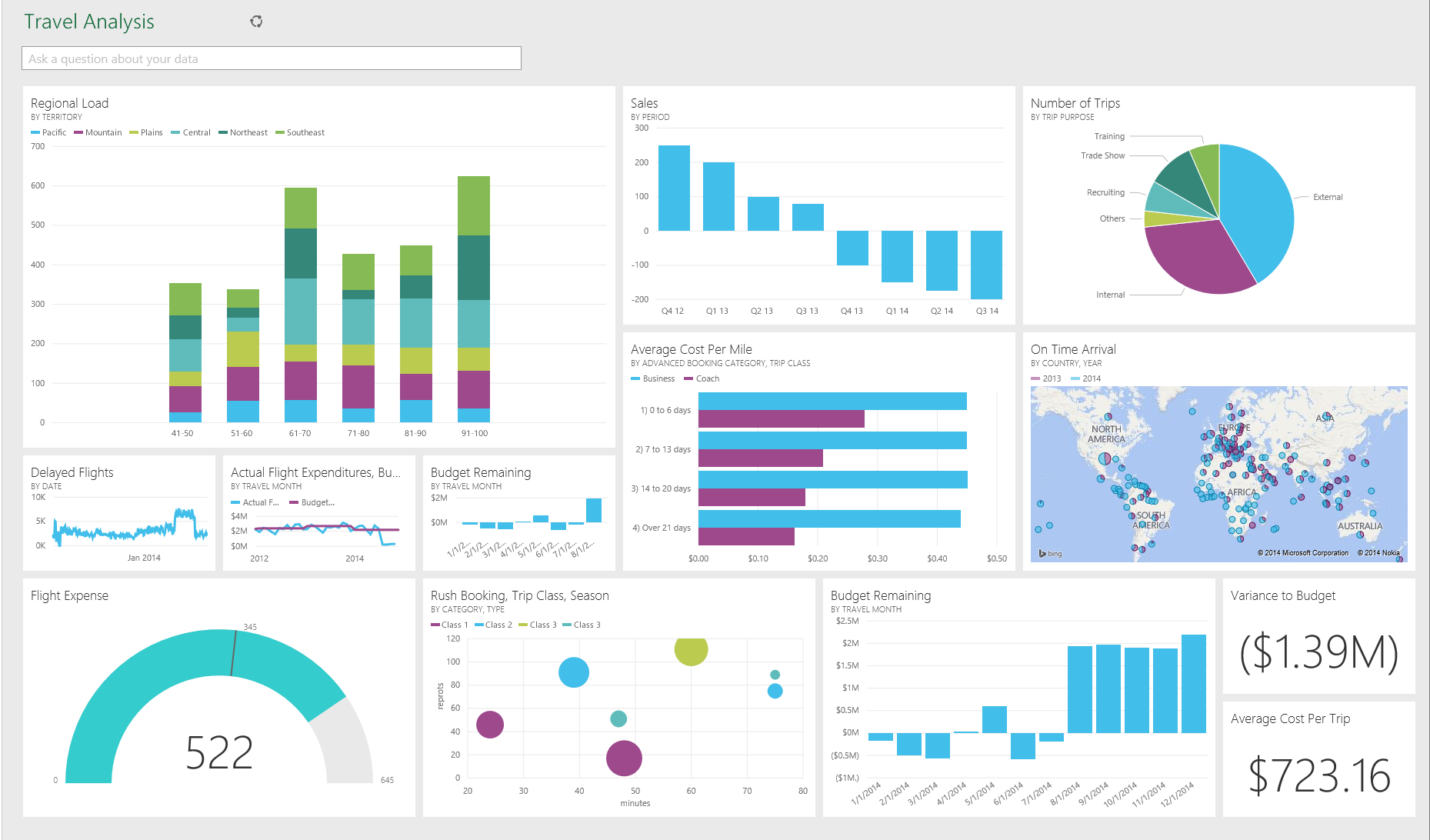 Data analytics, executive dashboards, business intelligence (BI) – these are all terms used in today's business environment, but can mean many different things depending on who you talk to. The most important definition is what it means to you and your organization in order to help you track key metrics. To build the most effective tool, you must determine the intended audience, your key metrics, which data to gather and the tool selection or creation.
1) Who is the audience?
One of the first considerations is the main audience for the information collected and displayed. Many times in the senior living industry there are two main tiers of consumers for this type of information: corporate level, and the Executive Directors (EDs) for each location. Usually the type of consumer dictates the type of information collected and shown. More ED-based systems will get to a detailed level of patients and employees, whereas corporate level users prefer data to be rolled up at a higher level to look across the organization with some detail into each of the locations.
Not sure who the audience is? Start with data directed at the corporate level and add in the additional reporting for the detail level that will be useful to each of the communities.
2) Which metrics should be tracked?
Knowing this is really the "secret sauce" to your business and organization. These are the Key Performance Indicators (KPIs) and include any data metric that is something to be monitored on a regular, timely basis. Within the senior living community, the most tracked piece of data is the census within the communities. To take that to a greater level, how do each of your residents break down in terms of their payer types? Where are these residents being admitted from or discharged to? It's also important to note how the census has been trending recently and how that compares to a year ago.
Another piece is tracking the labor per community, and especially being able to break this down into different labor types, specifically the nursing time. With the labor and census information in one location, you can do a full analysis of the amount of labor, or specific labor type, against the census.
Finally, the financial information gathered into one location will provide effective visibility and give the ability to relate this back to census and labor.
3) Where is the data?
Now that you have identified the appropriate audience and KPIs for tracking, you need to find out which application data needs to be gathered. Take note if you have one or multiple applications among your communities gathering information to one specific area – for example, having multiple time keeping/labor systems. Also key is whether you have direct access to this data, usually locally hosted, or if you have to work with a third party for access, typically for cloud-hosted applications.
Knowing that, you can figure out how often the information needs to be updated from live data in order for the reporting to be accurate and up to date. Many times, companies will dictate when reporting data will update, anywhere from hourly to once an evening. However, sometimes the data source dictates that data can only be collected at certain intervals.
4) Build or buy?
Now you must decide whether to build the tool out or buy one that's predefined. If you are looking at building this out with internal staff or using consulting resources, there are two main considerations: the staff's level of expertise within both the data gathering and reporting, and the workload necessary to build it out. Your staff needs to have the appropriate skill and time available to dedicate toward this process. Projects that have had trouble usually have to do with utilizing staff without the proper expertise in all areas, including working with the business to properly understand the demands.
On the other hand, predefined tools or cloud options usually come with an intuitive interface designed toward ease of use, and can be completed in a shorter timeframe. However, there is less ability to customize once it is in place. No matter the case, always make sure you fully understand what costs are included with the product and what is extra.