Providing high-quality care to senior citizens requires around-the-clock vigilance on the part of senior living providers. Information technology (IT) plays a critical role in the delivery of reliable care to seniors at senior living facilities. Unfortunately, patient care can suffer when senior living employees do not have access to a 24/7 IT help desk that truly understands the Senior Living and Post-Acute Care environment. Below is a look at some of the signs that indicate that your facility needs to move to a 24/7 IT service desk and the key ways that immediate access to IT support can help your senior living facility gain a competitive edge in the marketplace.
What are some signs that you need to move to a 24/7 IT desk focused on senior living?
Before examining the many benefits of a 24-hour IT service desk, it is helpful to recognize the common situations that call for around-the-clock IT support. Some key signs that you should move from "business hours only" IT support to a 24/7 IT help desk are as follows:
1) Patient care suffers due to IT troubles
"In 18 studies (53%), IT problems were linked to patient harm and death. Near-miss events were reported in 10 studies (29%)."
– Mi Ok Kim, Enrico Coiera, and Farah Magrabi, Journal of the American Medical Informatics Association
A scientific review of 34 healthcare studies across six countries provides compelling evidence that unresolved IT problems are linked to patient harm and death. Unfortunately, many senior living facilities fail to provide prompt access to ongoing IT support, thereby increasing the risk of patient harm due to unresolved IT problems.
2) Your employees have difficulty using hardware and software
Workers in the senior living industry are experts at delivering compassionate care and responding to the unique healthcare needs of senior citizens. However, the majority of senior living workers are not tech savvy. They do not feel comfortable using hardware and software to communicate with referring physicians or other organizations about patient care. Doug Brown, managing partner of Black Book Research, notes that this can impede a Senior Living and Post-Acute Care organization's continuity of care, stating, "Senior Living and Post-Acute Care facilities are still excluded from operating in a deeply connected care continuum due to limited resources and communication channels."
3) Night shift IT problems rarely receive attention
Most in-house IT specialists tend to be onsite and available to help resolve issues when the majority of employees are working. This can create problems for night shift caregivers who are often forced to wait until the start of the regular business day to receive the IT support they need to perform all of their job duties. This can result in delayed updates on patients and lapses in communication between treatment team members.
4) Employee frustration mounts due to recurring IT issues
"Across the United States, assisted living and senior care facilities are facing unprecedented employee turnover rates. There are many factors that influence the turnover rate, including job stress and low pay rates."
– Chris Murray, Caitlin Morgan Insurance Services
Turnover rates among caregivers are among the highest rates in any industry at over 60%. There are many factors contributing to this high turnover rate, including exhaustion, low compensation rates, and job stress. A perceived lack of support on the part of management is another key contributor to this frustration.
How will moving to a 24/7 IT desk address these challenges?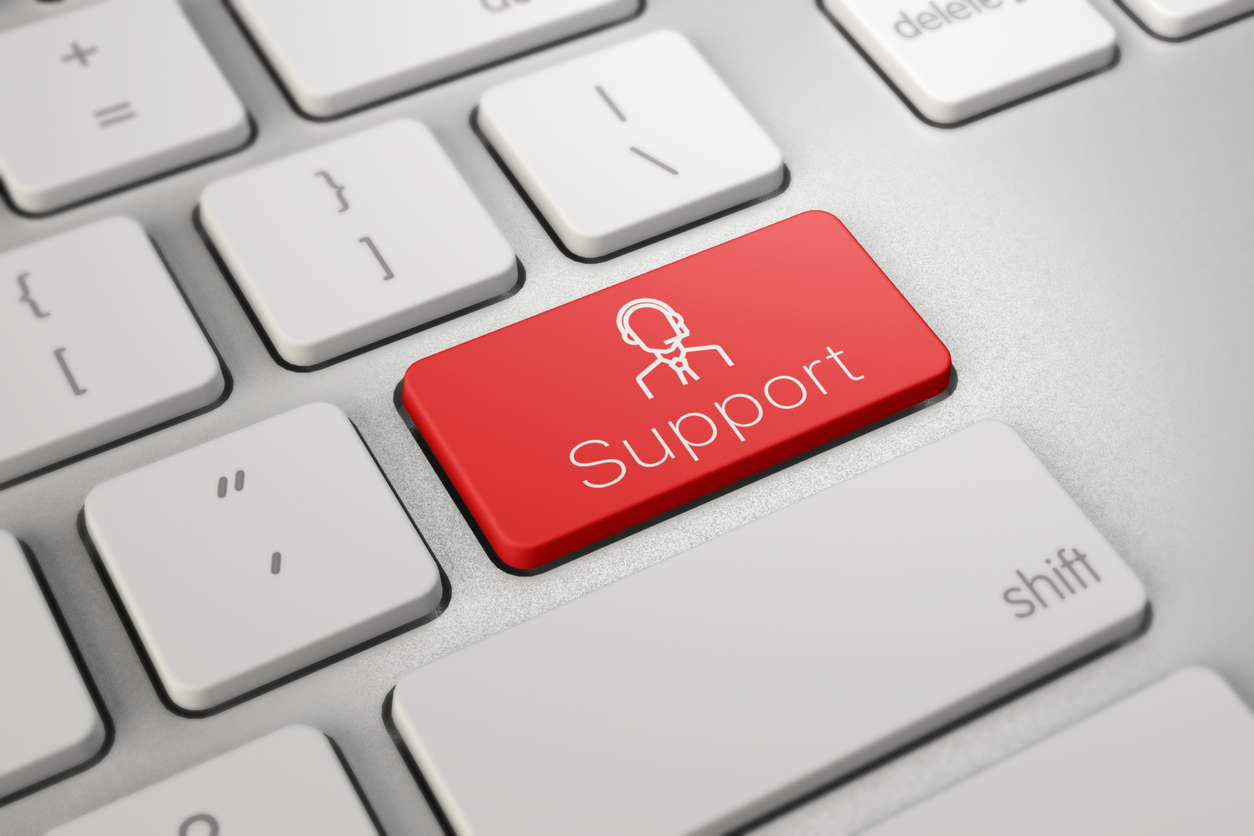 Compromised patient care, technological difficulties, and frustrated employees combine to create a recipe for disaster for an senior living provider. Fortunately, providing access to a 24/7 IT service desk can help prevent these problems from interfering with operations. In fact, moving to a 24/7 IT desk can have a positive impact on productivity, staff retention, and tracking. Here are some of the top ways a move to an around the clock IT desk can benefit senior living providers.
1) Prevent lags in productivity among employees
The average employee spends roughly 22 minutes per day struggling with IT-related issues. A 24/7 IT desk provides immediate access to the support needed to minimize time spent on these issues so that employees can resume their focus on providing the highest quality of care to seniors.
2) Prioritize technical requests according to level of urgency
IT issues vary widely in terms of their level of urgency. For instance, a system outage that affects every employee requires prompt attention, while an employee's request for advice on selecting a new password does not. An IT service desk can help ensure that urgent IT requests are routed to a high-level technician right away while preventing senior technicians from being bombarded by routine inquiries.
3) Track IT ticket trends
No two senior living facilities are exactly alike. Each presents with its own unique set of IT challenges. By tracking IT tickets, a 24/7 help desk can highlight the most prevalent issues impacting a particular facility. Ticket tracking thereby helps to prevent the same IT issues from resurfacing time and time again. In this vein, a 24/7 IT desk also helps curb employee frustration.
4) Increase staff retention
When workers receive the support they need to do their jobs, their level of job satisfaction is likely to be higher and they are less apt to leave their employer. Providing caregivers with 24/7 access to an IT desk can help bolster staff retention by demonstrating a desire to support employees and by reducing the caregiver's job-related stress.
The Bottom Line
Senior Living and Post-Acute Care for senior citizens is not a 9 to 5 job. Emergencies often arise after hours, on the weekends, and during holidays. By seeking the support of an external IT service desk, senior living providers are able to improve quality of care, increase employee productivity, and expand their caregiving operations. For optimal effect, it is imperative that you select a provider that truly understands theseSenior Living and Post-Acute Care environments and the needs of your users, including caregivers, staff employees, residents and guests.
To learn more about the many benefits of outsourcing your IT services, contact the healthcare technology experts with vcpi. Serving over 2,400 locations, vcpi's Milwaukee-based IT Service Desk team focuses on meeting the unique needs of senior living providers and their residents. By providing 24/7/365 support to over 80,000 users, vcpi enables senior living providers to concentrate their efforts on providing the highest quality of care to senior citizens.