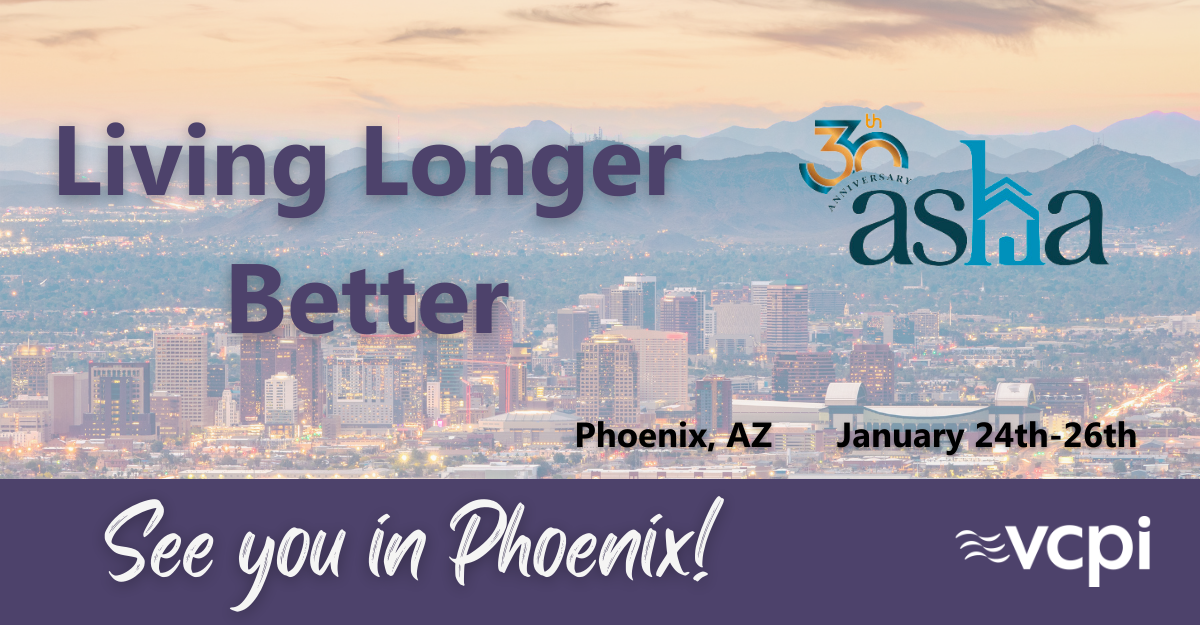 The vcpi team is heading to Phoenix for the 2022 American Seniors Housing Association Annual Meeting. We are so excited to kick off 2022 meeting up at the nation's premier organization for executives in the senior living industry.
Our collective power is made greater through sharing, learning, and collaboration – so join us for the conversations and connections that will help us navigate our field, forever transformed by the last few years. We'll get ideas and answers from the experts and from each other. We'll find partners to help us provide the services our communities need now. We'll discover new tools and practices to help us perform better than ever before. We're building momentum toward making America a better place to grow old.
If you get the chance to join us, stop by, say "Hi" and let's discuss your current IT challenges, future strategy, and how vcpi can serve your organization. With more than 20 years of experience providing IT support and services for Senior Living and Post-Acute Care organizations, we understand your world, your business, and your requirements. From Network Management to IT Security to IT strategy for M&A, we live and breathe everything technology, so you don't have to.
Want to set up a specific time to talk at the conference? Please contact Jason Ralls at 859.707.1365 or email jralls@vcpi.com.