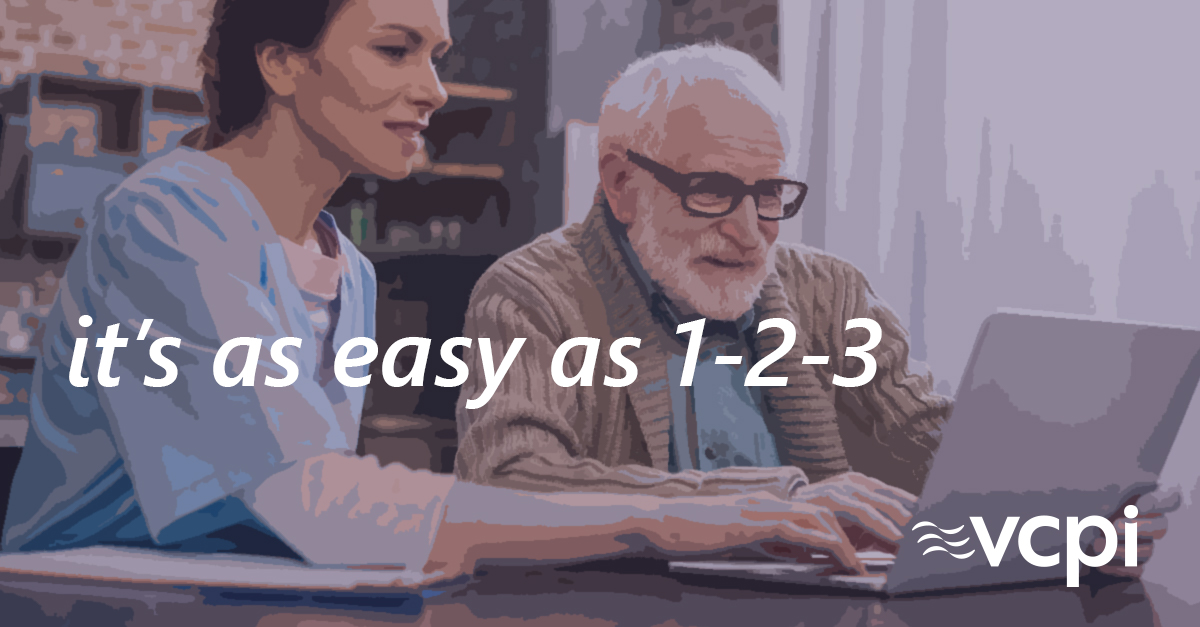 Prior to the COVID-19 pandemic the use of telehealth was a rising trend in Senior Living but had yet to reach widespread acceptance by both providers and patients. Even within early adopters the actual use was relatively low compared to the total resident population.
As the pandemic has engulfed the country telehealth has quickly become a necessity for Senior Living communities. The benefits of residents conducting remote appointments with physicians and medical specialists are obvious in the context of the current crisis.
While there are those that question whether telehealth use will be as strong once the pandemic subsides, we believe that the fundamental mindset of society regarding telehealth is permanently shifting to widespread acceptance and is that telehealth is now a basic expectation for Senior Living communities and healthcare providers.
So what does it take to implement an effective telehealth offering for your community? Like any product or service there is a wide range of capabilities and features that can comprise a telehealth offering, and this in turn means a range of devices, services, and applications to support that system.
Types of Telehealth
At a high-level telehealth can be broken into three categories or types. These categories can be stand alone or integrated depending on the needs of the resident and their healthcare provider.
Synchronous (Live Video Conferencing)
This is typically what comes to mind when telehealth is mentioned. Real-time interaction between residents, physicians and nurses via a computer, tablet or smartphone using a secure platform for video and audio communication. This is especially good for seniors who are used to seeing their physician in person and for the ability it affords physicians and nurses to visually diagnose or observe the resident's physical and mental condition.
Asynchronous (Store and Forward)
Instead of real-time interaction health data is recorded, stored, and accessed by providers and residents through a secure platform. This allows sharing of health information between all parties without the need to make an appointment.
Remote Patient Monitoring (Mobile Health or mHealth)
This can take the form of continuous or periodic monitoring and typically requires a wearable or portable sensor device. Remote monitoring systems measure vitals such as heart rate, blood glucose, or blood pressure and sends the data (usually wirelessly) to the residents' healthcare provider.
Tech Requirements
The following is a breakdown of the bits and pieces needed to enable Telehealth service at your community. The good news is you probably already have many of them!
Hardware:
Computer or Mobile Device
This can be a laptop, tablet, or smartphone, basically anything with an Internet browser. Make sure that whatever telehealth platform you choose supports the device(s) you want to access it with. We don't recommend using a traditional desktop PC because that ties you to a specific location within a community and can restrict easy access and use by all. Residents can also use their personal devices if they know how to do so effectively.
Webcam, Microphone, and Speakers
High quality audio and video are especially important for residents with hearing or vision challenges and for providing physicians with a clear view of visible medical conditions. All of today's mobile devices come with built in webcams and microphones that should be adequate. However you should consider using a standalone webcam, microphone, and even speakers which can give you more flexibility in positioning the camera and a higher quality of both audio and video.
Mobile Workstation (optional but highly recommended)
A mobile workstation is a great way to keep all your telehealth hardware and accessories in one super portable module. These mobile workstations range from a simple rolling stand that holds a tablet or laptop, to sophisticated carts with onboard power supply, large high res monitor, high-performance audio, and storage for medications and other caregiving supplies.
Network:
You will want a robust, secure WiFi network that can support a minimum data rate of 12 Mbps throughout your community. WiFi connectivity issues during a telemedicine appointment are especially annoying and can impact caregiving efficiency and effectiveness. Don't overlook this factor!
ISP (Internet Service Provider)
A high performance WiFi network also needs a solid connection to the Internet that is able to support not only the number of concurrent telehealth sessions you may be running, but also all other Internet traffic on your network. You can easily check your current Internet speed here at no charge. Then check with your Internet service provider (ISP) to understand what your options are if you want to increase your bandwidth.
To ensure consistent high performance for telehealth, it is recommended that you configure your network to reserve bandwidth for and prioritize telehealth traffic. This will ensure the telehealth quality of experience remains consistently high.
It is worth mentioning again that health data and communications must be protected to ensure patient privacy and comply with HIPAA requirements. This means you should be using direct connecting video solutions that provide end-to-end encryption and password protections to ensure privacy. Microsoft Teams, Apple Facetime, and Zoom are examples of applications that meet the criteria.
Application:
It's an app, it's a website, it's an installed piece of software, it can be any of these! The cloud is the predominate platform for delivering telehealth and represents the easiest route to implementation.
The functionality of telehealth applications is broad. At the most basic level the application should have:
HIPAA compliant data security
Intuitive interface for joining and ending sessions
Online appointment booking
Branding options for the provider
Ability to access via laptop, smartphone, or tablet
Providers:
The final and most critical part of a telehealth platform is the ability for healthcare providers, including physicians and nurses, to easily access and use the technology. Telehealth requires both parties to be using a common application and have the necessary technology in place.
Today there are organizations that exclusively provide telehealth services to augment a residents existing physician after-hours, weekends, and holidays.
Are you ready?
Telehealth is poised to have a lasting positive impact on caregiving at Senior Living communities far beyond its usefulness in the current crisis. The potential to save money and time, improve the management of chronic conditions, reduce trips to the hospital, provide 24x7x365 physician availability, and engage families in the care of loved ones will drive broader acceptance and use. Are you ready for the telehealth revolution? Contact vcpi at 866.618.1740 or via vcpi.com to learn more about our simple, dependable, and secure Telehealth123 solution, as well as our managed IT services that can get you up and running on telehealth in no time.