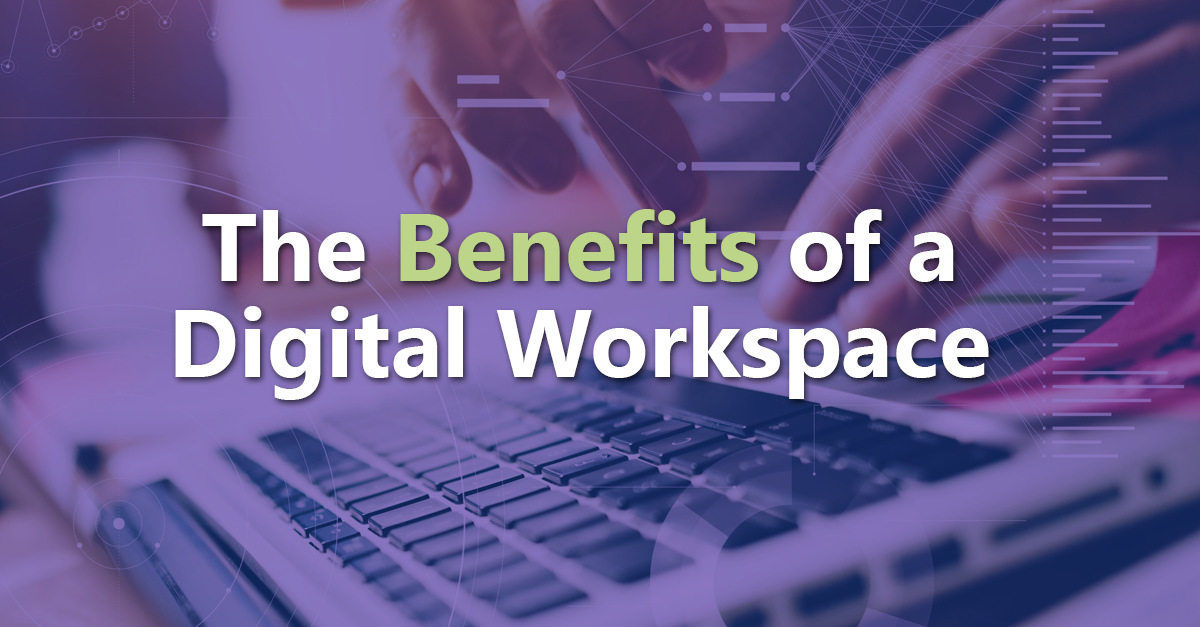 The importance of providing an effective digital workspace has been accelerated by the ongoing pandemic. This crisis has greatly increased the adoption of remote working, the use of mobile devices, and the need to provide your employees with a platform to easily and securely access the applications and information they need to collaborate on a daily basis. In addition, the unprecedented adoption and convergence of mobility, cloud, virtualization, and advanced cybersecurity technologies presents a challenging ecosystem for IT teams to maintenance and manage. Traditional workspaces are quickly becoming a thing of the past, while digital workspaces are becoming powerful competitive differentiators as businesses seek new levels of agility in their processes, and service delivery methods, while providing greater flexibility for their employees by optimizing the remote collaboration experience.
According to a Harvard Business Review Analytic Services Report, 81% of survey respondents said that internal and external collaboration was important to their company's current success. The same research found that 68% of companies who prioritize collaboration said they were ahead of competitors.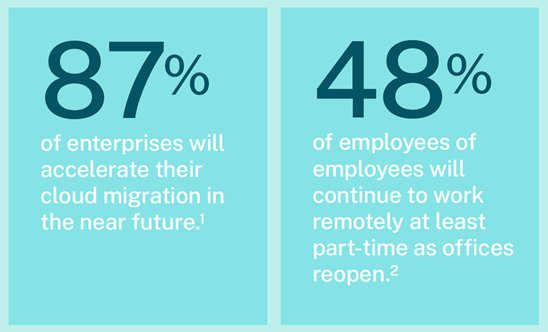 Sources: 1https://www.logicmonitor.com/resource/cloud-2025,
2https://www.gartner.com/smarterwithgartner/9-future-of-work-trends-post-covid-19/
This is all great information, but what exactly is a digital workspace and what meaningful benefits does it bring to your organization?
A digital workspace is a one stop location for employees to access the applications and files they need to collaborate and maximize their productivity on a daily basis. This is also known as application and desktop virtualization. The digital workspace employs a unified, context-aware user front end that is accessible from all devices, at any time and from anywhere. All while maintaining security and greatly simplifying IT administration.
Some of the benefits of a digital workspace include:
Improved employee experience. A digital workspace provides a consolidated interface for access to all of the digital tools and information an employee needs to accomplish their work and collaborate remotely. This results in less frustration with technology and an increase in job satisfaction.
Enhanced flexibility. Digital workspace gives employees the ability to seamlessly work and collaborate from anywhere using any device. This empowers your employees to be flexible in their work modalities resulting in better morale without sacrificing productivity.
Increased productivity. The more workers are engaged in their workplace, the more likely they are to be self-driven and productive. Without a digital workspace, employees spend a large amount of time searching through applications, systems, and various sign-ins across multiple endpoints. This is not only a drag on productivity, but also a drag on morale as it can cause frustration and job dissatisfaction.
Efficient collaboration. By seamlessly sharing documents, data and images, employees can collaborate in real-time with colleagues, managers, and external parties. A digital workspace facilitates these simple and efficient interactions regardless of the geographical location of the individuals involved.
Greater operational efficiency. A digital workspace allows you to centrally manage virtual apps and desktops, endpoints, web applications, and microservices to ensure successful updates and security patches with minimal downtime. Centralization also enables easier identify and access management as well as implementation of automated processes allowing your IT team to focus on higher value tasks such as strategic projects.
It's safe to say that remote collaboration is here to stay and will only increase in the future. An investment in implementing a digital workspace can pay huge dividends in terms of productivity, employee retention, and operational efficiency.
Vcpi Workspace helps you organize, manage, and automate tasks to enable more meaningful contributions from your team, from anywhere, at any time, on any device.
Contact vcpi to learn more about vcpi Workspace!