How To Safeguard Applications Available At Your Caregivers' Fingertips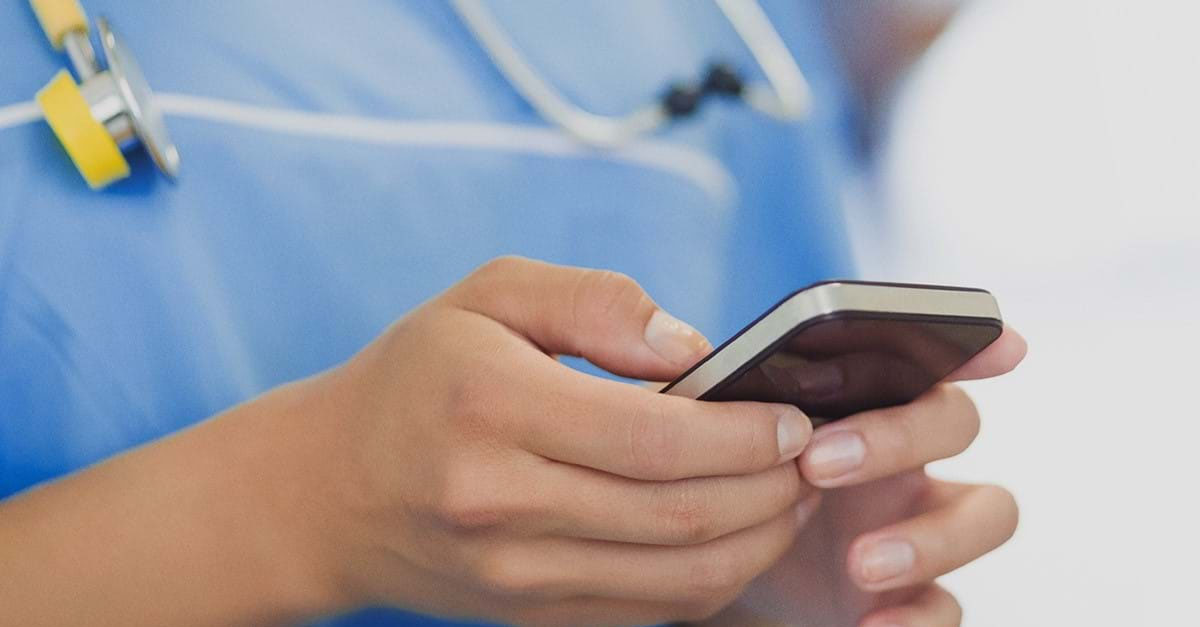 The rapid development of mobile technology in recent years has reshaped how and when healthcare is provided, as well as where sensitive data can be obtained and by whom. However, sustaining the required level of data security across mobile devices can present challenges for your business.
In fact, a survey conducted by Vanson Bourne and commissioned by Jamf revealed that out of 600 IT decision makers, nearly one third of respondents are not implementing a mobile device initiative due to security concerns. This is largely due to the growing bring-your-own-device (BYOD) movement that many organizations utilize to complement corporate devices stationed in their care settings.
Our mobile device management (MDM) solution brings secure role-based management, configuration, and reporting capabilities to both corporate- and employee-owned devices. Vcpi strategically includes mobile application management (MAM) within our MDM offering.
What is MAM?
MAM, or Mobile Application Management, enables organizations to exert control over business applications and the information they access, protecting sensitive data across multiple device platforms. This is done without intruding on the user's personal apps and information if they are using their own personal device.
"MAM gives you an extra encrypted layer of protection at the app-level," according to Yawar Khan, Enterprise Security Specialist, vcpi. "MAM lets our clients have customized control over specific applications used in daily business tasks and the data or information the app can obtain no matter which device is accessing it in the cloud. This also makes it easy to roll out updates and manage changes during an app's lifecycle."

What Value Does MAM Bring to Your Business?
MAM ensures compliance and protects your bottom line – The consequences of data breaches and HIPAA violations are significant and far reaching. Beyond the financial ramifications, organizations stand to lose their good standing reputation, client/patient trust and their ability to operate a business. In 2018, the Ponemon Institute and IBM conducted a study which revealed that healthcare breaches cost more than breaches in any other industry, amounting to an average of $408 per lost or stolen record—which is nearly three times higher than the cross-industry average.
MAM keeps your staff productive and mobile – Instead of tethering employees to stationary corporate technology, secure mobile devices and applications allow your caregivers to enter and update information in real time, no matter where they are. Not only does this improve the quality of bedside care, but it also improves the accuracy of reporting since staff can enter data immediately instead of waiting to find a workstation.
MAM gives you peace of mind – No matter how cautious your staff may be, the unfortunate reality is that sometimes mobile devices are lost or stolen. If you take charge and implement proactive measures to protect the security of the mobile devices and its applications used by caregivers, you can feel at ease knowing important data and information can't be jeopardized in the occurrence of loss or theft.
Don't risk a breach in security and compliance because of mobile devices. Instead learn how to leverage their productivity benefits in a secure way. Contact your Technical Account Manager or setup a Discovery Call to learn more about how you can safeguard mobile devices and applications used by your employees.