Our team works diligently to fully understand our senior care clients' needs and strategic growth directions. We strive to deliver solutions to clients before they need them, essentially, to skate where the puck is going, not to where it has been. For many years, we've provided technology infrastructure planning and reliable implementation for senior living clients that are pursuing mergers, acquisitions and divestitures.
Looking forward to a post-pandemic world
The COVID-19 pandemic has driven occupancy levels to historic lows across the industry. Financial experts are predicting that 2021 will be a year of significant M&A activity, driven by privately held REITS, as smaller operators put their properties on the market and publicly traded REITS dispose of underperforming assets.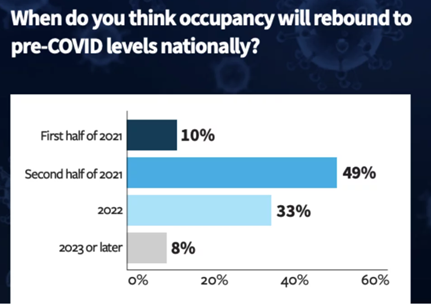 While the industry will be forever changed by this crisis the demographic realities are not changing. Baby Boomers are retiring at an increasing rate, and older adults are living longer. Given the depressed valuations in the current market situation, acquiring and upgrading underperforming senior living communities holds the potential for a healthy long-term ROI.
How is IT an important factor in M&A?
Vcpi's client base is 100% long term care. We've learned firsthand that successful M&A's must include a comprehensive assessment and plan for IT infrastructure to avoid costly delays and regulatory risks, as well as organizational and resident frustrations. There are 3 areas where it pays to consider the IT factor when considering selling or acquiring a community.
Preparing for a sale
When preparing to sell a property refreshing outdated IT equipment is an easy way to help maximize market value. It doesn't have to cost a great deal. Simply upgrading your wifi network to ensure community-wide coverage makes a property more attractive.
A solid, modern IT system can give you a competitive advantage over other properties on the market since it makes it easier for the acquirer to incorporate into their operations. Bringing in a professional IT consultant to conduct a technology assessment and identify the most valuable areas to update is a smart move.
Preparing for a purchase or a management contract
Conducting thorough due diligence of a potential purchase is crucial to ensuring a smooth transaction with no hidden surprises. While the financial aspects and property condition are the usual focus, IT must also undergo an assessment to understand the existing hardware, software, and network infrastructure. It has been our experience that outdated IT systems are where substantial costs can be incurred for the acquirer. Another aspect of potential cost lies in the integration needed to merge software and IT workflow. An assessment will identify the potential challenges, solutions, and associated costs, giving the acquirer a complete picture of the financial and operational ramifications from an IT perspective.
Upgrading acquired communities
When acquiring new properties especially from smaller operators our clients often find that the existing hardware, software, ISP connection, and overall digital infrastructure in the facility is seriously outdated, diminishing the ability to attract new residents and operate the community efficiently. The ability to assess, design, and implement the appropriate level of IT infrastructure required is important to minimize disruption to operations and maximize your spend. Procurement of hardware and software is a task best left to experienced purchasing organizations and those with established supplier relationships. These groups can leverage their relationships and total annual purchasing to get better discounts. Project management is an activity that few consider when upgrading. An experienced project management professional more than pays for themselves by ensuring the upgrade project stays on schedule and within budget by facilitating communication across the multiple parties involved and holding all participants accountable for their deliverables.
How vcpi helps
With the digitization of caregiving in the Senior Living industry the state of IT in a community has become an important consideration in a sale or an acquisition. Vcpi helps our clients on either side of an acquisition in 3 key areas.
We help you prepare for a sale by conducting an IT Assessment to determine the potential value of refreshing equipment. If you are a publicly traded entity our Managed Services meet SOC/SOX requirements for financial and IT standards to ensure your meeting all regulatory guidelines.
If you are preparing to purchase or to enter a management contract vcpi's IT Due Diligence Assessment thoroughly analyzes and identifies potential security threats, as well as methods to repurpose or update the infrastructure. For purchasers, identifying the necessary IT upgrades a community requires gives you an opportunity to work this into the purchase agreement. For operators, it can help ensure that the owner or capital partner makes the necessary IT capital investments before you take over management.
Post-acquisition we help you plan, design, and execute an IT strategy that aligns with your business expectations as well as your resident's expectations. Our team assists in hardware, software and ISP procurement by leveraging our established relationships with the leading technology suppliers and brands.
With vcpi's industry specific expertise and experience in M&A transactions you can trust us to be your IT partner with your best interests at the forefront of everything we do.
Is your community going down the mergers and acquisitions path? Have you thought about the IT aspect of the situation and it's potential impact to the transaction?