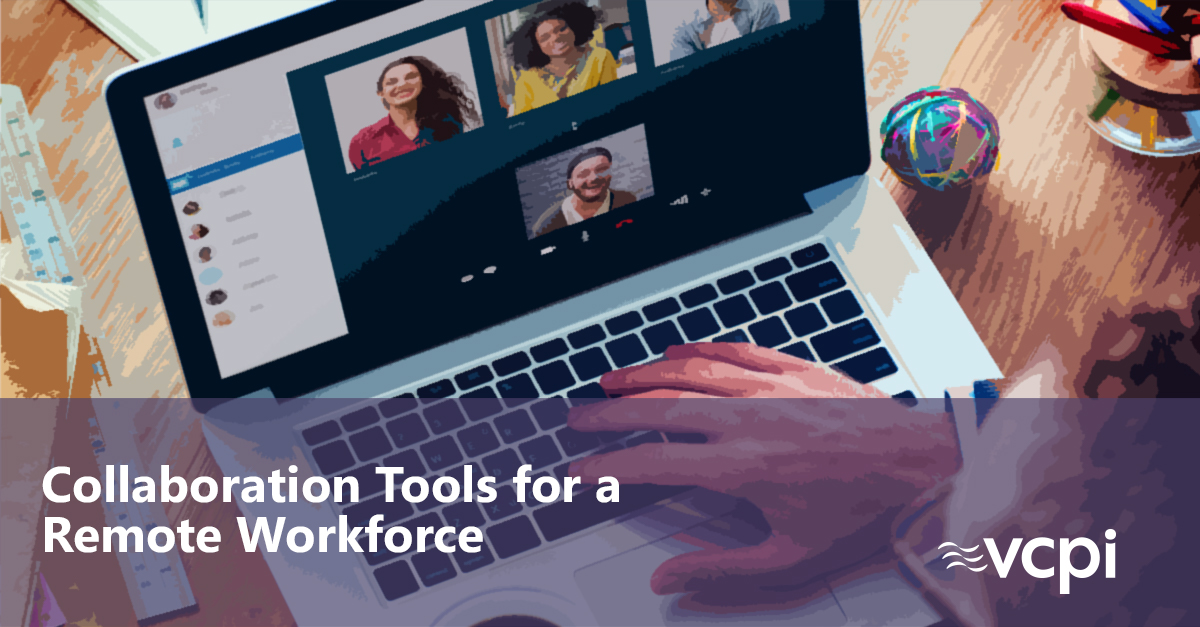 Covid-19 as a Catalyst
The spread of Covid-19 has forced the already growing trend of working remotely to accelerate rapidly. Senior Living providers are certainly no exception to this as they are on the frontlines of the battle against the pandemic.
The health and safety of residents and staff will always be the primary driver for decision making in the Senior Living industry. While caregiving activities require person to person interaction, providers have been transitioning as much of their workforce as possible to working remotely in an effort to reduce the risk to all parties especially the vulnerable resident population.
While this shift does not come without challenges, it does not have to mean a reduction in individual productivity, caregiving quality, employee engagement, or team collaboration. Instead these new conditions and parameters have created an opportunity for organizations to try new approaches and tools to communicate and collaborate.
Enabling Communication and Collaboration
Fewer people physically working together equals a reduction in the daily interactions that help foster efficient communication and culture. In an industry already dealing with a vulnerable population and high employee turnover many industry executives are also now concerned about decreased employee engagement as well as a potential lack of transparency and accountability for what is happening day to day.
Microsoft Teams is the perfect tool to address this concern. Teams, as it is known for short, is a central platform for departments and groups to communicate, collaborate, and coordinate. The Teams application combines video conferencing, instant messaging, voice calls, calendar sharing and more. Teams is an easy way to bring digital connection across your onsite and remote staff.
Managers can assign and track tasks, schedule meetings, share files, and gather information to help make decisions on how best to deploy their resources. Since Teams is a cloud application, employees can securely connect from virtually anywhere using any device, providing the flexibility and mobility necessary to address today's evolving remote workplace. It's easy to setup projects in Teams and by leveraging OneDrive, Microsoft's secure, cloud-based file manager, team members can access, share, and edit files from any device.
Connecting with Potential Residents and Managing Resident Transitions
Covid-19 has forced most Senior Living communities to suspend onsite tours for potential new residents and their families. Providers have responded by creating online digital experiences such as virtual tours and replacing in person interactions with live video meet ups.
Furthermore, as Senior Living communities are evolving their approach to connect with prospective residents, the logistics of moving residents in and out of a community has also become more of a challenge. Providing safe and efficient ways to manage occupancy comes with a lot of planning and collaboration. Using digital technology is one way to make this easier.
By effectively employing the digital tools that communities already have available, like Office 365 and Teams, staff can increase communication and coordination not only between departments but also with their prospective residents.
Expanding Use of Telehealth
The use of telehealth services is also expanding quickly driven not only by the practical need for physical isolation but also by the need to help caregivers at these communities deal quickly with Covid-19 related issues. If a picture is worth a thousand words how much is a real time video interaction worth?
Microsoft Teams enables residents can connect with their physicians and other healthcare providers on a variety of devices using the same secure video conferencing application used by a community's staff. With residents able to conduct virtual appointments and check-ups, staff will be able to focus their efforts more serious medical issues including Covid-19, potentially reducing the need for PPE and other limited medical supplies.
Ensuring an Efficient, Effective, and Safe Community
Senior Living providers can ensure a smooth transition to remote working by establishing a robust IT network across their organization and within each community.
Recordkeeping is a critical part of everyday caregiving and community operations. Whether it's work orders, cleaning instructions, resident interactions or care notes, it can all be securely stored and shared via the cloud using OneDrive. This allows an organization to centralize the storage and retrieval of information for staff and residents, using any device including your smartphone.
Don't Forget This Important Element
Senior Living communities are beginning to use cloud-based tools like Microsoft Teams and Office 365 to deliver care for residents, communicate with families, and collaborate effectively across their entire operation. Moving as many day-to-day activities as possible to digital workflows, will help your team and online will greatly reduce person to person contact, and correspondingly reduce the risk of spreading Covid-19.
To take full advantage of these new collaboration and communication tools requires a robust and secure IT infrastructure. Learn more about how vcpi can help keep your workforce connected and your IT infrastructure up to the task at vcpi.com.
Stay safe, stay connected and thank you for all that you do!