Patient care is an integral part of the senior living workflow. Finding a way to distribute care across patient channels is difficult enough. But, what about employee care? All of those caregivers who are baked into the senior living architecture need access to quick, accurate IT support that allows them to continue to produce results, without unnecessary frustrations.
To provide this support, many Senior Living and Post-Acute Care rehabilitation providers choose to implement a service desk or help desk to tackle those mission-critical IT problems. But, what's the difference?
What separates a service desk from a help desk?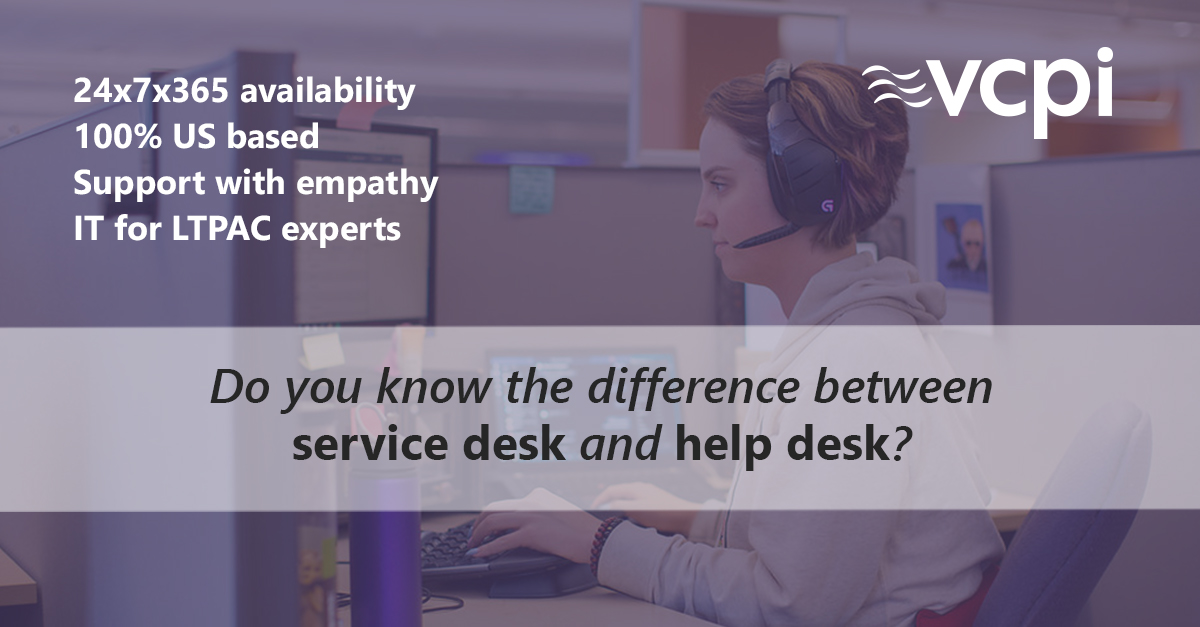 …
Help Desk vs. Service Desk – Which is right for you?Read More »