I recently attended the HomeCare 100 conference in Carlsbad, CA, put on by Lincoln Healthcare Events. What a great event! Let me share a little from one of the sessions. (Don't stop reading if you're not a home care agency! This information is good for ALL post-acute care providers!)
The topic? Centers for Medicare and Medicaid Services (www.cms.gov)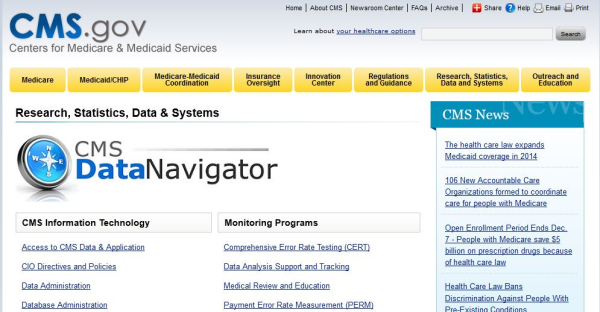 The speakers? Charlene Frizzera, President of CF Health Advisors and a Senior Advisor at Leavitt Partners, and Andy Edeburn, Vice President of Continuum Strategies at Health Dimensions Group.
Charlene's past experience includes positions as Chief Operating Officer, Deputy Chief Operating Officer, Deputy Director for the Center of Medicaid and State Operations. Through the years she led the integration of the agency's programs and policies across components and leading all operational aspects of CMS including budget, information technology and systems, human resources, contracting, administration, and program integrity. She was also able to modernize the information technology infrastructure in CMS, and design and implement an aggressive program for reducing fraud, waste and abuse. Obviously, quite an accomplished woman!
Andy's experience includes work with both for-profit and nonprofit organizations, multi-site senior living and SNF operators, CCRCs, standalone communities, and other post-acute providers. He has directed numerous client engagements, ranging from simple market analyses for standalone facilities through full-scale strategic planning efforts for major health systems.
What are some of the tidbits Charlene and Andy shared with the group?
There are more homecare agencies than McDonald's (who knew?).
The Deputy Directors of the agency are the best resources. They are the career professionals who know who to call, how to get things done and get questions answered, and they have great staff who are also committed to their jobs and the work they do!
The frail and at-risk groups are only about 10-12% of the market. Keeping people who are 65+ healthy is where providers should focus their energy (but don't forget the frail and at-risk…they need attention too!).
Charlene also offered her advice for the best way to present ideas to CMS so they don't fall flat (who better than a former director to provide this advice?):
In the first 10 seconds of a meeting, tell them exactly what you want. They don't have time to wait for you to get to the point, and frankly, if you don't tell them quickly, you've lost them.
Show them the data to back-up what you're talking about. They are a data driven organization!
Don't leave them with homework (things to follow-up on, more research to conduct, etc.).
Make it a well-run meeting. If it's 30 minutes, keep it to thirty minutes of staying on task and maintaining focus. The attendees will walk away with a good feeling and be willing to work with someone who's prepared and to-the-point.
The CMS website has a wealth of information! Medicare, Medicaid, HIPAA, payments, ACOs, research, statistics, trends…the list goes on and on! Check it out at www.cms.gov. And, to keep up-to-date, sign up for the daily email alerts so you don't miss out on new issues!
It's almost overwhelming the information you can find on the internet, but don't panic. VCPI can help you navigate this information. With our experienced staff of consultants, we can help you understand how to manage your technology to make your business successful in this ever-changing post-acute care environment!